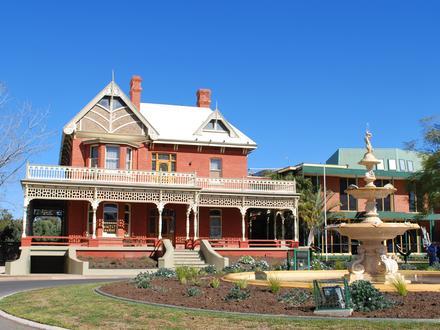 
Geonames.org
Mildura
Mildura is a regional city in northwestern Victoria, Australia and seat of the Rural City of Mildura local government area. It is located in the Sunraysia region, and is on the banks of the Murray River. The population was just over 31,000 in 2011. is a major..
Wikipedia.org


Browse:

Hotels & Travel

in Mildura More


Sign up today!

Expand your Business' Global Presence today!

Click to sign up and get started building your online global presence with the world's largest business directory

Sign Up

Already have an account? Log In Here.


Nearby Cities