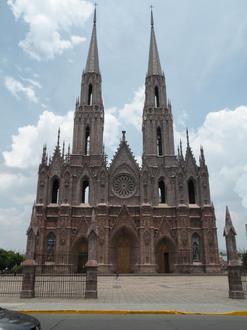 
Geonames.org
Zamora, Michoacán
Zamora de Hidalgo, is a city in the Mexican state of Michoacán. The 2010 census population was 141,627. making it the third largest city in the state. The city is the municipal seat of Zamora Municipality, which has an area of 330.97 km² (127.79 sq mi) and inc..
Wikipedia.org
Population: 141,627 (2010)

Local Time: Friday 10:57 AM

Timezone: Central Daylight Time

Weather:

18.9°C scattered clouds


Browse:

Hotels & Travel

in Zamora, Michoacán More


Sign up today!

Expand your Business' Global Presence today!

Click to sign up and get started building your online global presence with the world's largest business directory

Sign Up

Already have an account? Log In Here.


Nearby Cities