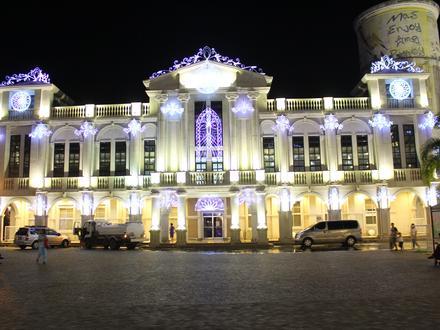 
Geonames.org
Balanga, Bataan
Balanga, officially the City of Balanga (Filipino: Lungsod ng Balanga) or Balanga City, is a first class city and capital of the province of Bataan in the Central Luzon region of the Philippines. According to the 2010 census, it has a population of 87,920 peop..
Wikipedia.org
Population: 87,920 (2010)

Local Time: Saturday 3:47 AM

Area: 111.6 km²

Timezone: Philippine Standard Time


Browse:

Hotels & Travel

in Balanga, Bataan More


Sign up today!

Expand your Business' Global Presence today!

Click to sign up and get started building your online global presence with the world's largest business directory

Sign Up

Already have an account? Log In Here.


Nearby Cities